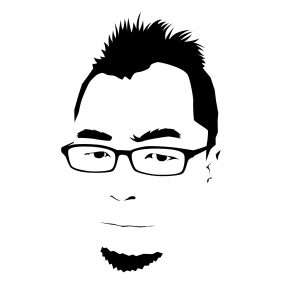 I'm Satoru, Chief Radical Doodler at Doodle Unlimited.
I'm also a business consultant, sketchnoter, and entry-level graphic designer.
No matter what my title is, doodling is now an essential part of my life and business, and I couldn't live without it.
Why "Doodle Unlimited"?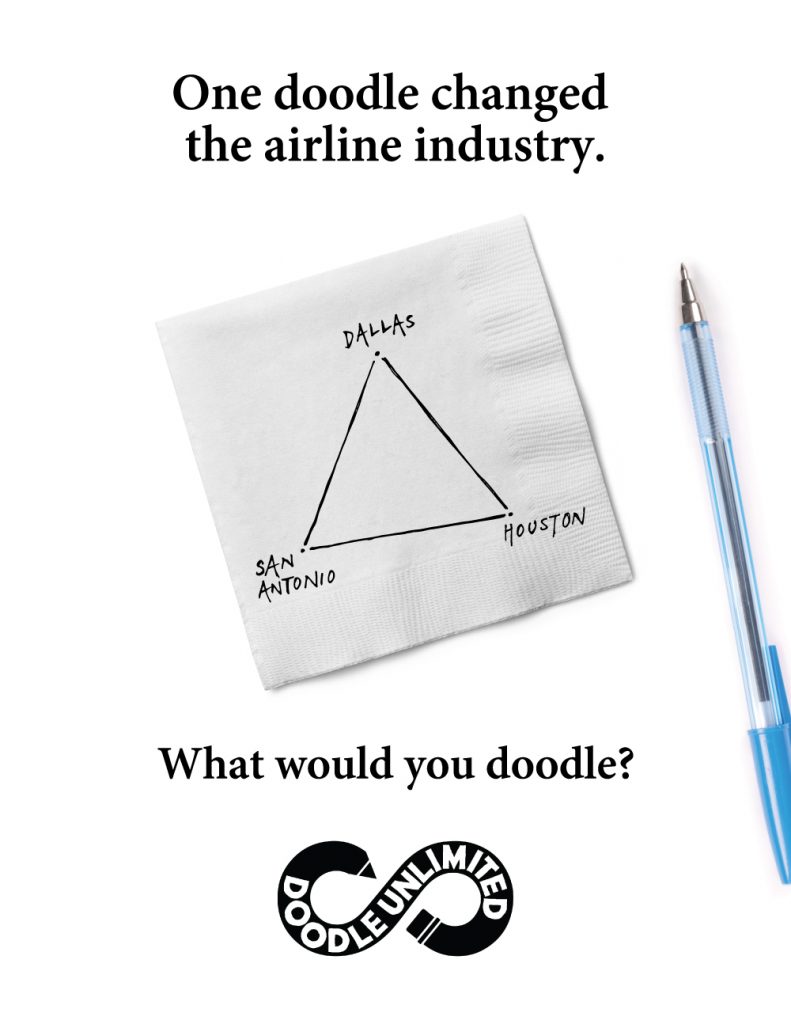 One of my favorite business stories is about the founding of Southwest Airlines. Rollin King drew his idea about new airline on the back of a napkin in front of Herbert Kelleher, and they co-founded the company based on the idea they discussed over the napkin.
This is a great example that one simple drawing — even rough one — can be the foundation of a long-lasting business.
Of course we can't make a fortune just by one simple drawing or idea. We don't always need a big idea that can change the world either. But, like what Rollin King did, simply depicted idea can help us focus on the essential, stimulate productive discussion — and lead us to bigger opportunities.
One simple doodle can help us think thoroughly, encourage discussion, and explore a new opportunity. Its potential is unlimited — and this thought made me come up with the name of this website, "Doodle Unlimited."
The following is a quick overview of my doodling work. You can also see my entire portfolio here or from the top menu of this website.
Doodle Card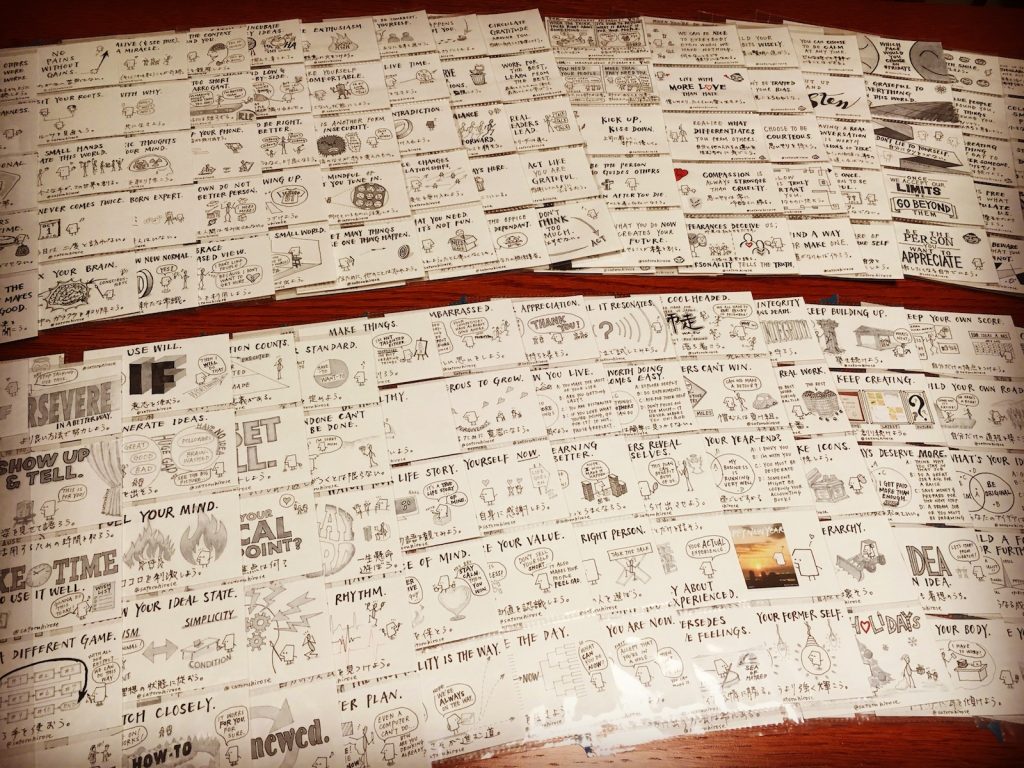 Being devastated by my own failure, I decided to go back to drawing, the favorite thing in my childhood – more story here – and it is now a vital part of my daily creative practice. I post Doodle Card every day on my Instagram page.
Inspired by Hugh MacLeod, I'm using a piece of paper at the size of a standard business card: 91 × 55 mm (3.582 × 2.165 inch). I usually use COPIC markers to draw, but sometimes use other materials as an experiment.
Sketchnote / Visual Note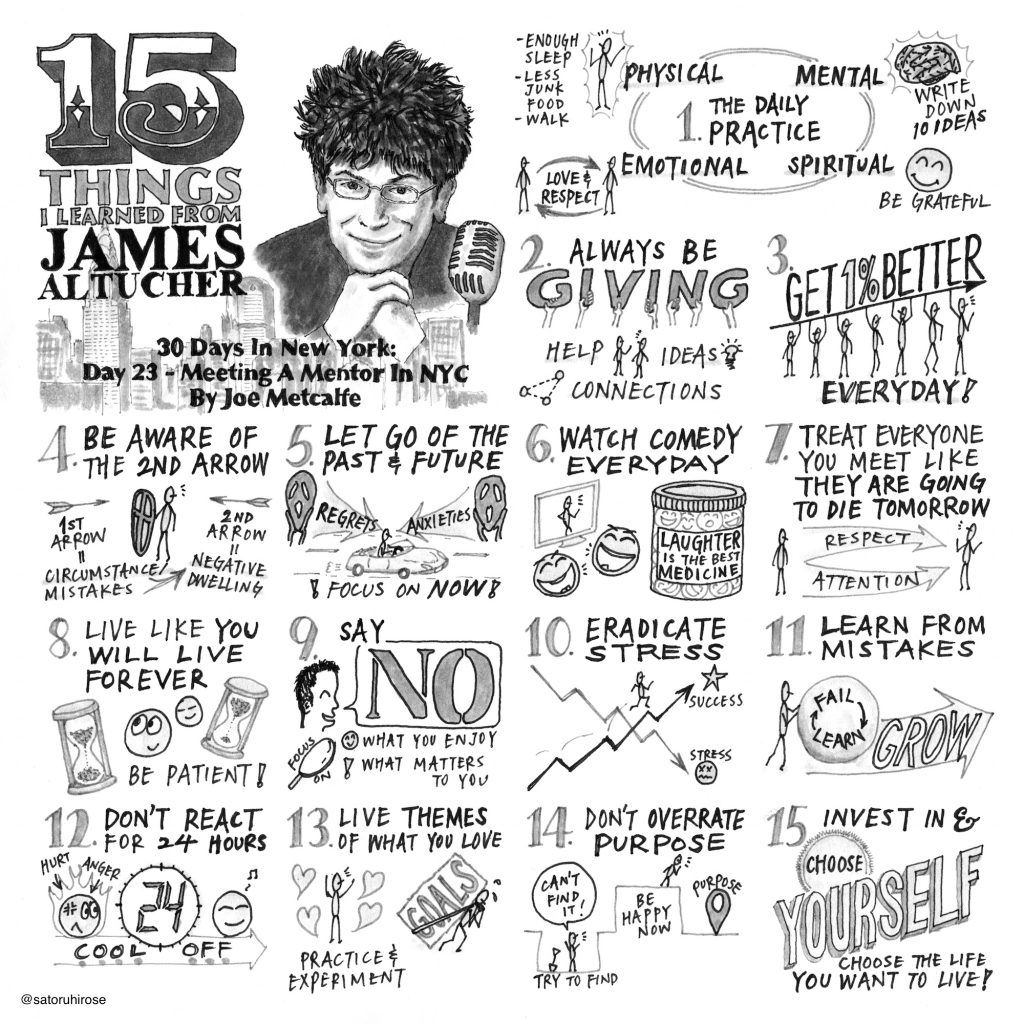 My first virtual mentor in this field is Sunni Brown. When reading her book, The Doodle Revolution, I came to realize that the way I originally took notes in my childhood – with many shapes and doodles, which my teachers HATED – is something I can be proud of.
Now I always take notes with many shapes, illustrations and calligraphy while I read books or listen to podcasts.
Digital drawing
I knew nothing about digital drawing until the end of year 2016, but I decided to learn Adobe Illustrator to enhance my drawing ability. I learned about the application INTENSIVELY for two weeks at Lynda.com – and boom, now I can draw vector graphics.
As an experiment, I've also started converting my hand-drawings into vector graphics to digitalize and color them. It gives a whole new aspect of my drawing experience.
Graphic design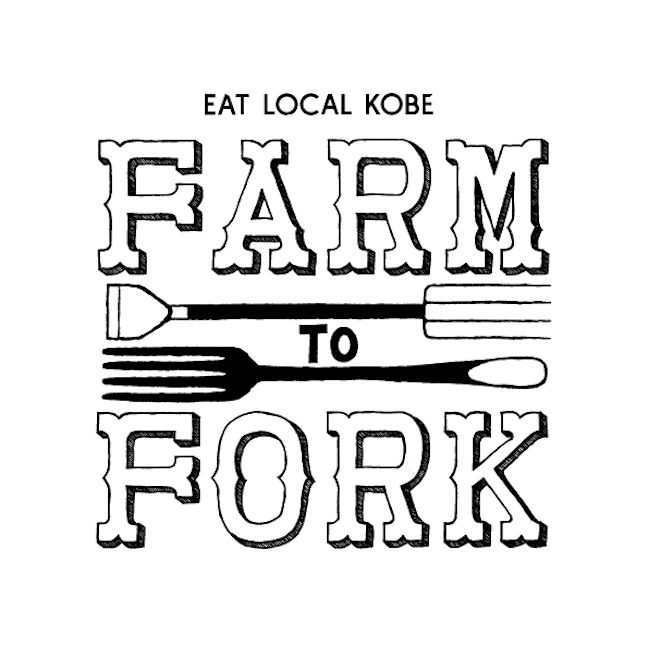 I never worked as a graphic designer in the past, but now I'm asked to create a logo and/or other graphic design.
This is the area that I can use my expertise as a business consultant: I'm not just designing a logo or graphic for the sake of designing, but solving problems of my client.
Lastly…
If you are interested in any of the above and would like to use my drawing for your project, please feel free to contact me. I'd be happy and honored to help you.